Learning a language is always a good challenge. It helps to expand your knowledge of the world and of yourself. Learning Brazilian Portuguese can be a challenge that you can take on while also having fun!
Commonly, students learn a new language with a focus on studying verbs, conjugations and tenses, all of which are very important, but there are many other more relaxed ways to learn a language and one of my favourite methods of teaching is through songs and music.
If you are learning Brazilian Portuguese and want to learn more vocabulary, practise intonation and rhythm so you sound more fluent, this article is for you! 
Brazil is a huge country with lots of musical styles. Samba, Bossa Nova and Funk Carioca are probably the most famous Brazilian rhythms, but each region has a different style, culture and accent to learn and fall in love with! Through this article, you can travel with me across Brazil and choose your favourite music style.
Brazilian music – Northern Region 
The north of Brazil has seven different states and its cultures are mostly influenced by Indigenous Brazilians, but also by Europeans and Africans. The main rhythms in the North are Carimbó, Calypso, Marujada and Brega.
Two big names from this part of Brazil are Banda Calypso and Felipe Cordeiro. Their music is full of energy and happiness.  I have no doubt you will find learning Portuguese joyful through their songs.
                                                                                https://atarde.uol.com.br/cultura/musica/noticias/felipe-cordeiro-mostra-seu-pop-tropical-1583364
Brazilian Music – Northeastern region
The northeast of Brazil has nine states and its culture is lovely! People that live there usually wear very colourful clothes, are really welcoming and happy and the same can be said about their music! The main musical styles born in the north east that can be heard all over Brazil are: Axé, Baião, Forró, Frevo, Maracatu, Samba de roda, Xaxado and TecnoBrega (a variant from brega).
There are many artists from this region, some of them you have probably already heard of. One of my favourite artists is Ivete Sangalo, also known as the queen of Brazilian music.  She sings axé and you can find many of her songs on youtube. We also have many other legends from the Northeast, like Luíz Gonzaga, Cládia Leitte, Elba Ramalho, Falamansa and Pabllo Vittar (the drag queen with  the most followers on instagram in the world).  Known for her talent and uniqueness, Pabllo Vittar was born in the northeast then started her career in São Paulo mixing many brazilian rhythms, but mostly singing tecnobrega.   She has also been nominated for a grammy!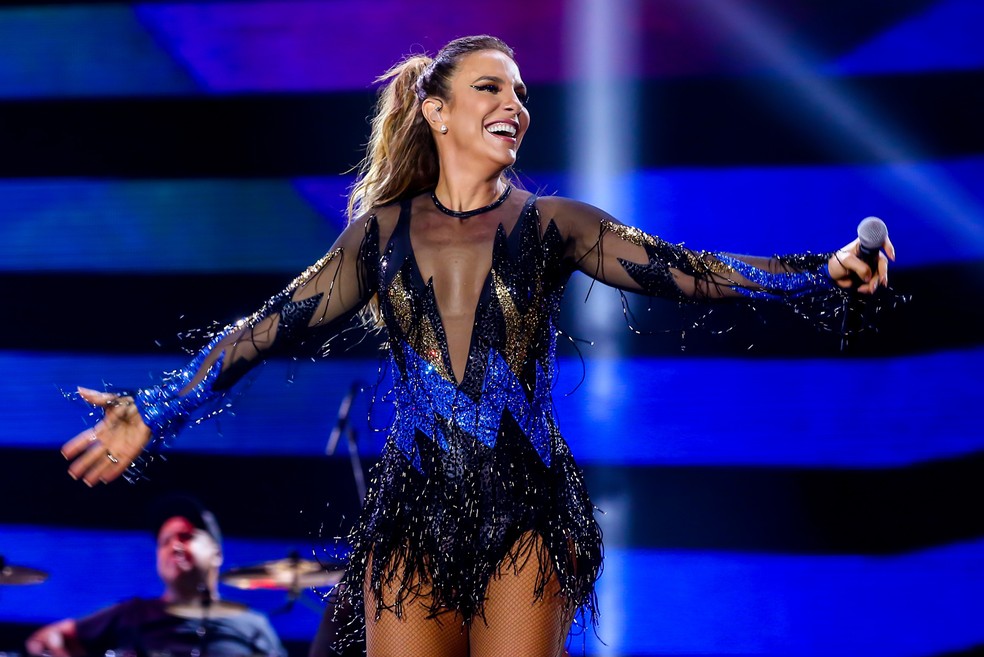 Ivete Sangalo vai se apresentar no primeiro dia do Festival de Verão — Foto: Manu Scarpa
Brazilian Music – Midwestern region 
The Midwest of Brazil is known as the Nashville of Brazil, especially the state of Goias, where most of the big stars of Sertanejo are from. Sertanejo is a Brazilian version of country music, with very romantic and passionate lyrics, (which can also be tragic!)  but is usually fun and enjoyable because this music has a great rhythm to dance to. Sertanejo is hugely popular in Brazil, some big old school names are Chitãozinho e Xororó, Sérgio Reis, Inezita Barroso, Zezé de Camargo e Luciano, Leandro e Leonardo and there are many others! The newest sertanejo scene in Brazil is called Sertanejo Universitário which has millions of fans around the country. Some of the biggest names of Sertanejo Universitário include: Marília Mendonça, Luan Santana, Michel Teló and Maiara e Maraísa. I am sure you are going to have  a lot of fun listening to and dancing to Sertanejo
Moda da Viola, Rasqueado and Guarânia are other music styles from this region  which are similar to Sertanejo. The Midwest also has Rock and Punk influence and one of the most popular Brazilian Rock bands called Capital Inicial, comes from there.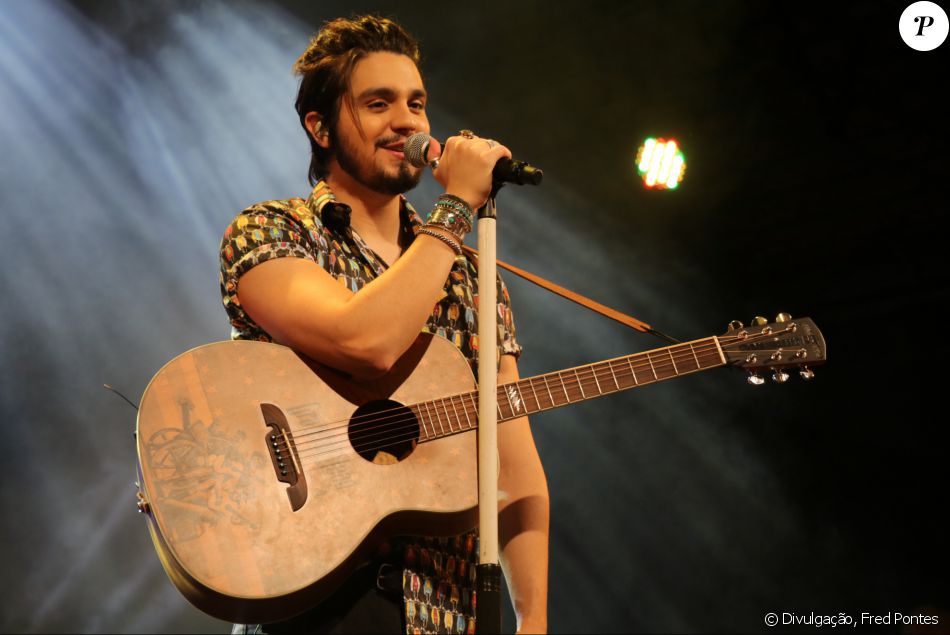 https://www.purepeople.com.br/midia/o-sertanejo-luan-santana-pode-apresentar_m1689342
Brazilian Music – Southeastern Region 
The South east of Brazil  is the busiest and most popular region, made up of the states of São Paulo, Rio de Janeiro, Minas Gerais and Espírito Santo. The southeast is  extremely rich in culture, style and diversity. This region of Brazil has a population of more than 80 million people and is the land of Samba, Carnival, parties and a lot of music. The most famous rhythms of the Southeast are Samba, Bossa Nova,  Funk carioca, Rock, Brazilian Pop Music (MPB), Pagode and Rap. Some of the biggest names of Brazil's music industry are from the Southeast and are also famous internationally.  Chico Buarque, Tom Jobim, Beth Carvalho, Anitta, Sandy e Júnior, Jota Quest, Silva and Glória Groove are just a few of the big stars from this region.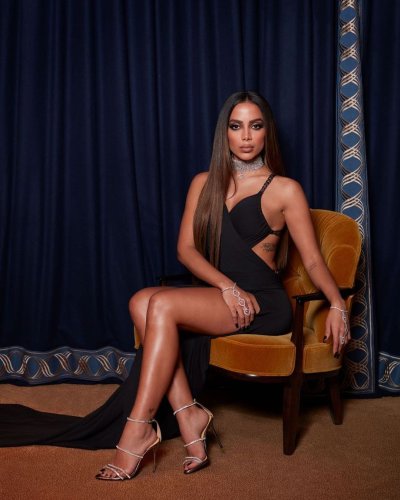 https://flipboard.com/@cosmopolitan/you-need-to-watch-how-brazilian-pop-superstar-anitta-prepped-for-the-met-gala/a-lR1hTXpcQL6Q0eFqkcSOdA%3Aa%3A16801122-9935614bd4%2Fcosmopolitan.com
Brazilian Music – Southern Region 
Last but not least, is the south of Brazil, also known as our little Europe.  This region is rich in culture and here you can find traditional dances like Milonga and Fandango, which originated in Uruguay, Argentina, Spain and Portugal.  The south is the motherland of some of our most famous artists, like Elis Regina, for example, who was one of the greatest singers Brazil ever had. Singing Bossa Nova, MPB, Samba, Jazz and Rock, Elis used to delight any audience she performed for, and if you are learning Portuguese, you will undoubtedly love her lyrics and energy. The queen of the kids in the 90s who inspired a whole generation in Brazil and became famous all throughout South America was also born in the Brazilian down Under, Xuxa Meneghel! If you have children and you want to teach them Portuguese, Xuxa is for sure a good inspiration! Other singers  who have been very successful in Brazil are: Adriana Calcanhoto, who has a beautiful song to learn Portuguese called "Trem Bala"  and Luisa Sonza who is famous for recent pop music that is playing everywhere in Brazil.  Vitor Kley is another singer who has written a beautiful song  called "sol" which is about a  letter to the sun.   It's also a great option for  practicing Portuguese.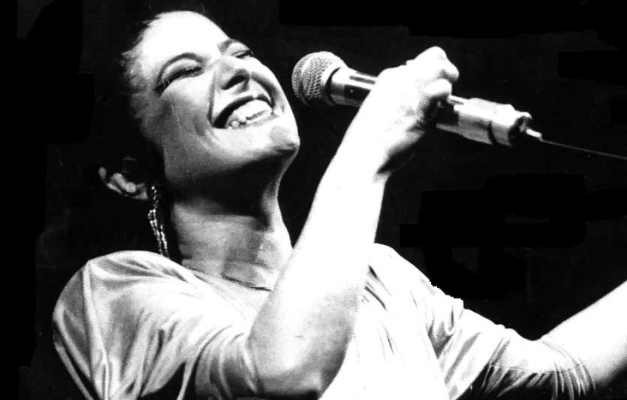 https://www.aredacao.com.br/cultura/138249/elis-regina-ganha-homenagem-com-show-em-drive-in-de-sao-paulo
If you are studying Brazilian Portuguese online with us, I highly recommend that you listen to Brazilian Music as part of your daily routine. It will help you to feel more at one with the Brazilian Culture, help you to develop your pronunciation and listening skills as well and learn new vocabulary.  
I look forward to  helping you learn Brazilian Portuguese in an enjoyable way, and please share with us what your favourite Brazilian music style is! One last tip: I recommend you download an app called Quizlet.  It's a great tool incorporating flashcards and quick tests  that you can use to remember new vocabulary you have learned from Brazilian songs! 
Good luck learning Portuguese and remember to always have fun on this journey! 
See you next time. 
Gabriel Almeida.